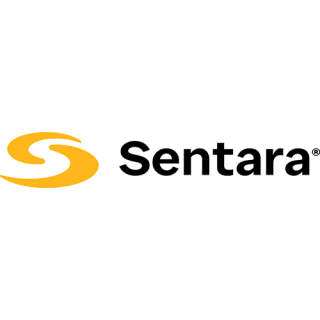 Sentara Medical Group
Epilepsy Only Neurology in Coastal Virginia for Sentara, an Award-Winning Nonprofit Health System
Hampton, VA
Sentara CarePlex Hospital
Job Highlights
Top pick in specialty
High Earning Potential
Easy Call Schedule
Non-Profit Employer
Live where others vacation!!
Sentara Healthcare, an Award Winning, Non- Profit, Innovative, Health System in Beautiful Coastal Virginia, is looking for Epilepsy trained Neurologists for our expanding neurology division.
​
***Named One of the Top Five Large Healthcare Systems in the Country by IBM Watson Health and on Forbes List of Best Employers***
​
Sentara Medical Group is seeking an epilepsy sub-specialists to be a member of our regional Comprehensive Epilepsy Program. The outpatient practice will be focused on epilepsy and has the potential for outpatient APP support.
​
The epileptologists directly admit patients to the Level III Epilepsy Monitoring Unit at Sentara Norfolk General, which is the only EMU in Hampton Roads. Inpatient APP support is provided to aid with admissions, discharges, and nursing calls.
​
Our Comprehensive Epilepsy Program includes a dedicated Functional Neurosurgeon, Wada, fMRI, PET, SPECT, sEEG, mapping capabilities, and support from Neuropsychology and an Integrated Care Manager.
​
Night and weekend call is 1:3 and limited strictly to Epilepsy for interpretation of stat EEG and LTM. There is no stroke or general neurology call, and inpatient epilepsy consultations (ie non-EMU admissions) are handled by the neurohospitalist service.
​
Sentara is one of the most integrated and progressive healthcare organizations in the nation. Recognized nationally for our quality of care, technology and innovation, we are comprised of 12 hospitals across Virginia and Northeastern North Carolina and Sentara Medical Group, an over 1,200-provider multispecialty group.
​
Sentara Neurology Specialists is the largest neurology practice in the area and includes fellowship-trained sub-specialists in stroke, epilepsy, neuromuscular, cognitive neurology, movement disorders, headache and multiple sclerosis. The division serves as the formal Department of Neurology for Eastern Virginia Medical School, where teaching opportunities as well as academic appointments are encouraged.
About Sentara Medical Group
Be an integral part of a Healthcare System focused on Quality, Transformation, and Innovation.Sentara Medical Group is a division of Sentara Healthcare, one of the most progressive and integrated healthcare organizations in the nation. Created in 1995 to optimize patient access by expanding Sentara's geographical reach, Sentara Medical Group averages over 1.5 million patient encounters per year.Comprised of over 850 Physicians & Advance Practice Clinicians, Sentara Medical Group has its own board of directors and other self-governing capabilities. Sentara gives Sentara Medical Group providers many benefits including a fully integrated electronic medical records system, money-saving efficiencies, and the support and resources of a nationally recognized healthcare organization. The most important benefit, however, is Sentara's reputation as the gold standard for quality healthcare.
Location Insights
Access to Parks

Access to Outdoor Activities

Access to Restaurants
Commute

Overall

Cost of Living
Total Population

135,041

Median Rent

$1,118

Median Home Value

$186,700

Median Income

$56,287
Posted November 29, 2023