Urogynecologist Provider in Falls Church
Falls Church, VA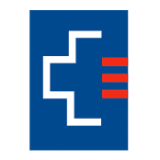 Inova Fairfax Hospital
Inova Medical Group
This is a 1.0 FTE clinical position that requires development of multidisciplinary Urogynecology clinical programs, and integrate them with the educational and research initiatives of the department.  The program will require travel to IMG offices and INOVA hospitals as required.  The main diagnostic clinic is at Falls Church IMG site and the main surgery site is the Inova Fairfax Hospital.
Provide clinical care in Urogynecology within the Inova Medical Group and act as a consultant to the other physicians.  Create a clinical platform to be employed for further research and education.  Champion clinical efforts to provide improved quality, safety and affordability for activities related to Urogynecology. Grow niche Urogynecologic services which include the Perineal Clinic, Pelvic pain program, the Fibroid program, Pelvic floor Ultrasound clinic, and the Vaginal agenesis clinic.
Integrate IMG Urogynecologic attending's clinical efforts with Department's educational training of residents and students as well as with the department's research initiatives.  Participate in Medical Student clerkship instruction, resident supervision and instruction and journal club.  Enhance and grow the active research recruitment and the research protocols which will promote and foster extramural research funding.
Requirements:
MD degree from an accredited institution

Board certification in Obstetrics & Gynecology, and FPMRS
About Inova Medical Group
Inova Medical Group is a team of talented and experienced physicians employed by Inova, providing world-class healthcare for the Northern Virginia and greater Washington, DC metro area.
More than 400 physicians – experts in primary care medicine and adult specialties – are located throughout the region. Our physicians work together with Inova's extensive network of hospitals and outpatient facilities.
---
Posted July 20, 2021