Penn State Health Pediatric Neuropsychologist Opportunity
Hershey, PA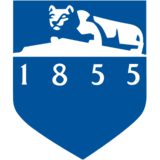 Penn State Milton S Hershey Medical Center
Penn State Health
Penn State Health and Milton S. Hershey Medical Center is excited to announce an opening seeking a doctoral level child/pediatric neuropsychologist for a full time outpatient opportunity at the Assistant or Associate Professor level (rank commensurate with experience). Neuropsychology is undergoing exciting developments at Penn State Hershey under the leadership of Professor A. M. Llorente with opportunities for program development and professional growth. The selected candidate will reside within the Department of Psychiatry and Behavioral Health and will be expected to be an integral part in all aspects of its APA-approved, Psychology Internship Training Program and its APPIC sanctioned postdoctoral fellowship that will eventually seek APA accreditation. Although the position is predominantly a clinical position, opportunities exist for scholarly productivity and teaching all trainees in psychology and psychiatry. A sizable portion of the time will be dedicated to working within the Pediatric Concussion Clinic but the candidate will be required to participate in other services across the health system including outpatient services. Candidates who have experience working with multidisciplinary teams in a medical setting are highly desired. Competency in skills for ages 1-18 is expected.
Responsibilities may include:
Assess and evaluate a wide range of pediatric concussion and TBI patients pre- and post-treatment to assess their neuropsychological functioning and educational, behavioral, and mental health needs; to provide referral resources to families to meet these needs; to generate specific psycho-educational recommendations for intervention in school; to assist patients and their families in developing a transition plan for a successful return to school. These services will be provided as part of a pediatric concussion team in addition to outpatient evaluations.
About Penn State Health
Located in Central Pennsylvania, the Penn State Health system offers inviting and safe communities to live, work, play, and learn. The surrounding neighborhoods boast a reasonable cost of living whether you prefer a more suburban setting or thriving city rich in theater, arts, and culture. The area is rich in history and offers all the beautiful inspiration of the four seasons. You'll discover numerous opportunities for day trips, local adventures, outdoor and indoor activities. We're conveniently located within a short distance to major cities such as Philadelphia, Pittsburgh, NYC, Baltimore, and Washington DC. Nearby airports and Amtrak stations along with close proximity to major interstates make living in Central Pennsylvania convenient and fulfilling from both professional and personal perspectives.
Penn State Health is fundamentally committed to the diversity of our faculty and staff. We believe diversity is unapologetically expressing itself through every person's perspectives and lived experiences. We are an equal opportunity and affirmative action employer. All qualified applicants will receive consideration for employment without regard to age, color, disability, gender identity or expression, marital status, national or ethnic origin, political affiliation, race, religion, sex (including pregnancy), sexual orientation, veteran status, and family medical or genetic information.
---
Posted June 27, 2022