Pediatric Palliative Care Opportunity
Hollywood, FL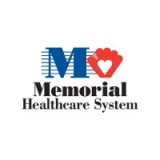 Joe Dimaggio Childrens Hospital
Memorial Healthcare System
Joe DiMaggio Children's Hospital is seeking a BC/BE pediatric palliative care physician to join our growing, interdisciplinary team. The current palliative care program, currently going on its thirteenth year, includes two full-time pediatric palliative care physicians, two physician extenders, a palliative care counselor, two chaplains, integrative therapy practitioners (specializing in music, art, yoga, exercise, massage, and aroma therapy services) and a child life specialist. Services include inpatient consults, outpatient clinic visits, primary management of pediatric hospice patients as well as a growing perinatal program.
In addition to research resources and support offered through the Office of Human Research, teaching opportunities will also be available through our pediatric residency program. Board eligible/board certified pediatric palliative care fellowship-trained physicians as well as other subspecialists with pediatric palliative care training and experience are encouraged to apply. This is a full-time employed position with the multispecialty Memorial Physician Group.
The position offers competitive benefits and a compensation package that is commensurate with training and experience. Professional malpractice and medical liability are covered under sovereign immunity.
---
Posted August 23, 2021