Hospitalist Needed in Newport, VT
Newport, VT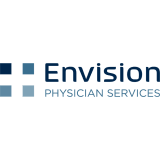 North Country Hospital and Health Center
Envision - EPS
Hospitalist needed in Newport, VT! Envision Physician Services is looking for a FT Hospitalist to join our Team at North County Hospital & Health Center in Newport, Vermont. Rotation is 7 days on and 14 days off, beginning Saturday morning at 7 AM and ending Saturday morning at 7 AM. There is a PA to assist with admissions, daily rounding and discharges from 8 AM to 5 PM on weekdays. There is nurse practitioner coverage to assist with admissions from 7 PM to 7 AM, 7 nights per week. The Hospitalist is on call every night of the 7-day rotation to back up the nurse practitioners and to manage ICU patients.
Physician Requirements/Job Details:
BC/BE in Internal Medicine or Family Medicine
Current ACLS, BLS
Current unrestricted Vermont state medical license and DEA
Annual volume: 6,500
Daily census: 16-20
Rotation: 7 days on, 14 days off
Physician Benefits:
Competitive compensation: $160/hr day shift, $350/night call
Employee status
"A" rated professional liability insurance with lifetime tail coverage
Colleague referral bonus program
Industry leading programs and services
Full time benefits package - Health, Dental, Vision, 401K
Please contact Heather Boatwright, Regional Operations Manager: Heather.Boatwright@EnvisionHealth.com or 850-437-7719 for more information!
About Envision - EPS
Envision Physician Services is a multispecialty provider group and healthcare management team providing anesthesia, emergency medicine, hospital medicine, radiology, surgical services, and women's and children's health services. Our collective experience enables us to better solve complex problems and consistently give healthcare organizations confidence in our execution. Envision Physician Services serves more than 900 healthcare facilities in 48 states and employs or contracts with more than 25,200 physicians and other healthcare professionals.
---
Posted October 7, 2021