System Leadership Opportunity- Women's Division Chief Maternal Fetal Medicine
Falls Church, VA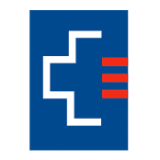 Inova Fairfax Hospital
Inova Medical Group
Job Highlights
Easy Call Schedule
Non-Profit Employer
Willing to Pay for Licensing
The Inova Health System is seeking a System Division Chief (SDC) of Maternal Fetal Medicine for the Women's Service Line which supports approximately 20,000 deliveries within four of its five hospitals. This position requires administrative leadership in operations, growth, strategy, and quality initiatives as well as teaching responsibilities in association with our Inova residency training program and University of Virginia School of Medicine students. The board-certified MFM provider will join eight subspecialists complemented by genetic counselors, experienced sonographers, and supportive staff that oversee three antenatal testing centers.
As the WSL DD-MFM, you would work closely with Dr Maxwell in his role as President of the Women's Service Line, the Vice-President for Administration, and the Vice-President of Nursing for the Inova Women's Service Line (WSL Triad). 
In your role as a clinical MFM specialist, you will be overseeing patients presenting to the antenatal testing center at Inova Fairfax Hospital.  In addition, your inpatient services would include coverage of delivery services as well as after-hours call working with resident house officers and ultimately fellows once we have an accredited Fellowship training program.
Inova Women's Program Highlights:
Joining a group of 5 MFM's and 1 Fellow at Inova Fairfax Medical Campus who also rotate at Inova Loudoun Hospital, 2.5 MFM's at Inova Alexandria and ILH, and general support include a Nurse Practitioner, Sonographers, Nurses and additional administrative staff. APP Support
Academic culture with weekly conference, teaching medical students and residents
Affiliation with UVA
·         24/7 Anesthesia Support
·         Minimum Call requirement is 1 day/week
Qualified Candidates:
Board eligible/board certified in obgyn
Fellowship completion and board certified Maternal Fetal Medicine
Hold or able to obtain a Virginia state medical license and full Inova privileges
About Inova Medical Group
Inova Medical Group is a team of talented and experienced physicians employed by Inova, providing world-class healthcare for the Northern Virginia and greater Washington, DC metro area.
More than 400 physicians – experts in primary care medicine and adult specialties – are located throughout the region. Our physicians work together with Inova's extensive network of hospitals and outpatient facilities.
---
Posted April 13, 2022