Join Our Growing Team at Massachusetts Premier Primary Care Network | No Call Responsibilities
Near Burlington, MA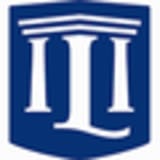 Lahey Hospital & Medical Center, Burlington
Beth Israel Lahey Health
Job Highlights
Top pick in specialty
High Earning Potential
Easy Call Schedule
Flexible Schedule
Description
BI Lahey Health Primary Care is seeking highly qualified physicians to join our team as we expand our primary care services. Our goal is to keep our patients out of the hospital by providing high quality- high value care with a focus on care management and preventative medicine. We provide care in almost every area of medicine, from localized care in a community setting- to tertiary level care in an academic medical center. Various opportunities North of Boston (Beverly, Billerica, Burlington, Hamilton, Lexington, Manchester-by-the-Sea and Wilmington)
About the job:
Established Practices
4 Day Clinical Work Week
Epic EMR and Scribes
Team Based Care
No call - in many practices
1:1 MA Relationships
Practice Redesign to streamline and create efficient workflows
Experienced front office staff
Outstanding benefits package (Health, Dental, Vision, Time off, CME $$ and CME days, much much more)
Join the team that is taking the lead in creating what is next in health care- a different model of care that delivers clinical excellence close to home and is committed to helping our communities become and stay healthy. We deliver the highest quality care in the right place at the right time.
About Beth Israel Lahey Health
Beth Israel Lahey Health brings you the comfort of knowing your health is always in the best hands, in a place that's closer to home. Our nationally recognized specialists, superb primary care physicians and award-winning hospitals and services make it easy for you to become and stay healthy. At Lahey Health, we offer services you can count on throughout your life, and with a full spectrum of seamlessly integrated and accessible resources and a smart approach to delivering care, we're with you every step of the way. Lahey Health has more than 1,400 local providers in adult and pediatric primary care and almost every medical specialty.
Diversity is a core value at Beth Israel Lahey Health. We are passionate about building and sustaining an inclusive and equitable working and learning environment for our staff. We believe every member on our team enriches our diversity by exposing us to a broad range of ways to understand and engage with the world, identify challenges, and to discover, design and deliver solutions.
---
Posted August 17, 2022
Covered
Life Health Dental Vision Disability Insurance
Not Covered
Loan Repayment Assistance
Loan Repayment Assistance